"Keď ide o náš domov, väčšinou vieme, aké trendy sa do budúcna chystajú". To sa týka všetkého, od zariadenia interiéru až po domáce spotrebiče". Preto sa naši priatelia vždy tešia k nám na návštevu. Či už naši hostia prídu pozerať s nami film alebo si pochutnať na spoločnom jedle, vždy si môžu byť istí, že pre nich máme vždy pripravené nejaké fantastické prekvapenie".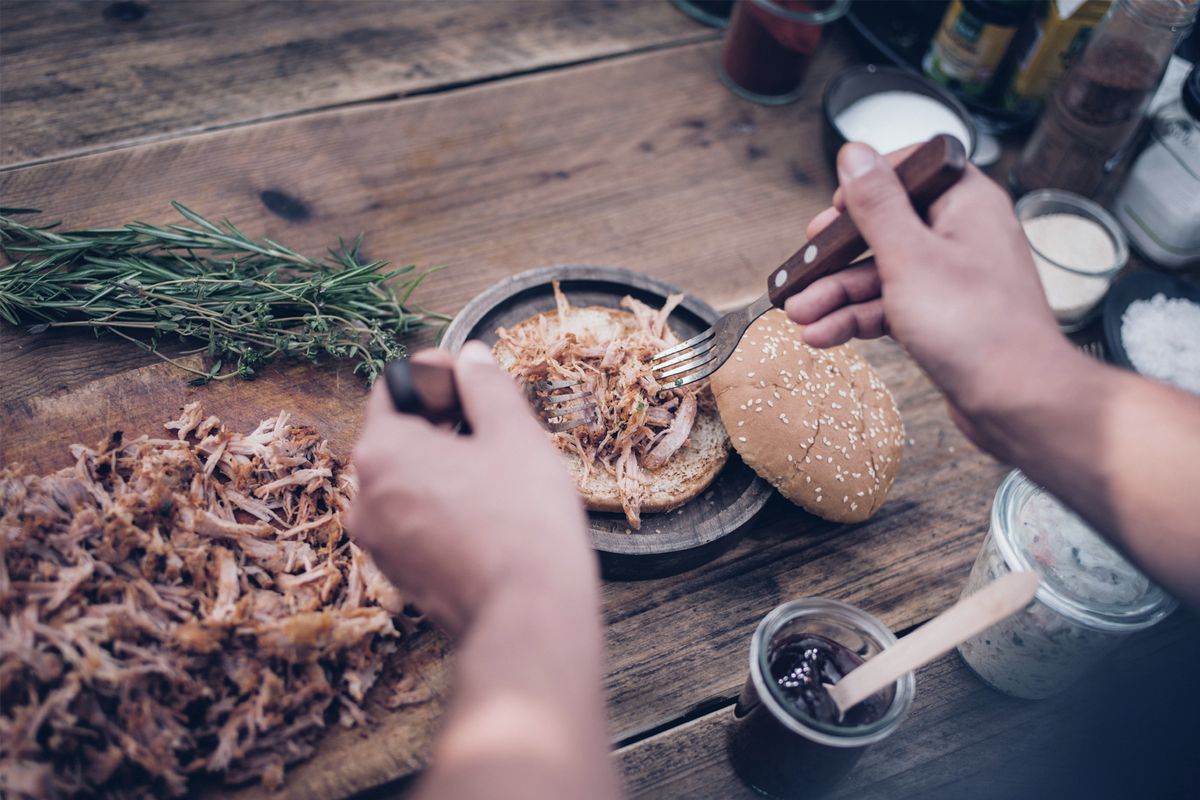 Raz za mesiac pozývame spolu s manželom našich najlepších priateľov na večeru. "Vždy vymyslíme nejakú skvelú tému a potom k nej doladíme lahodné menu". "Keď máme americký večer, vždy pripravíme trhané bravčové". "Je to moja špecialita – pečiem ho deväť hodín pri veľmi nízkej teplote".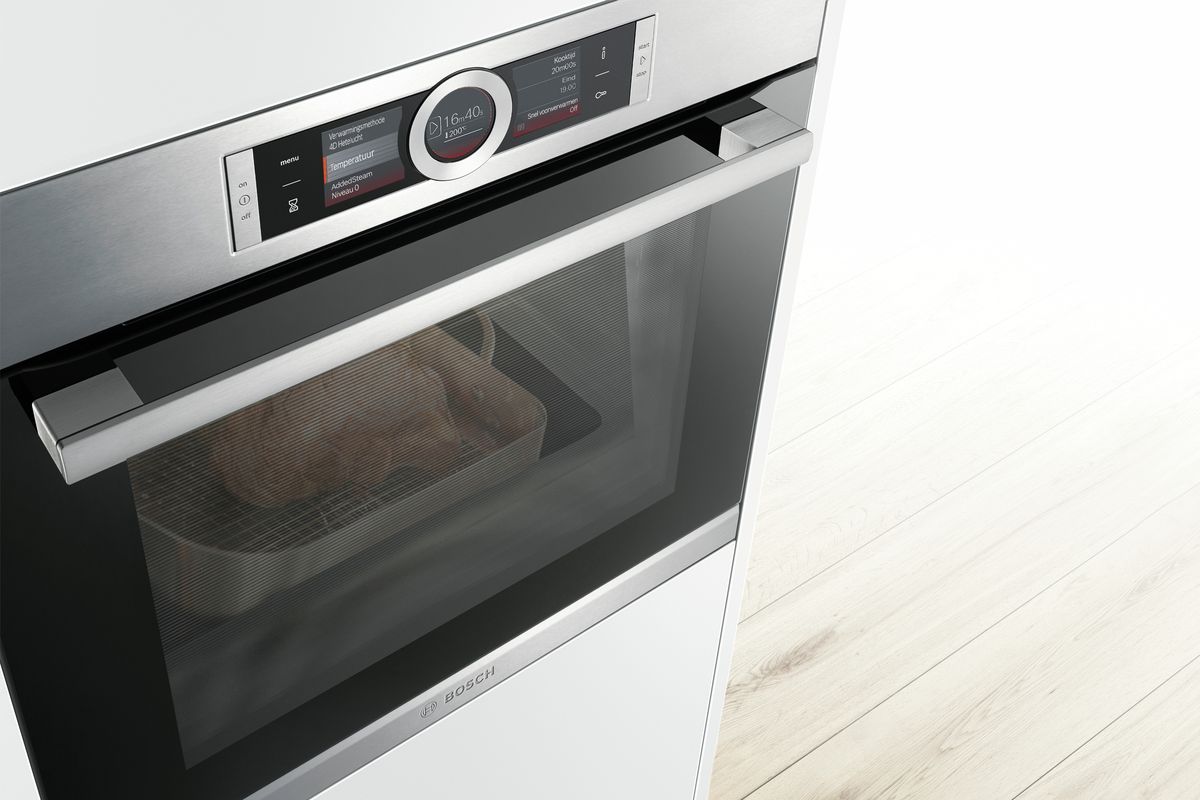 Predtým než odídem ráno z domu, vložím mäso na "trhané bravčové" do mojej rúry s Home Connect". "Keď som v práci, zapnem rúru pomocou aplikácie Home Connect tak, aby bolo mäso hotové na čas večere". Pravidelne cez aplikáciu Home Connect kontrolujem stredovú teplotu mäsa, ktorú posiela mäsová sonda priamo na môj smartfón".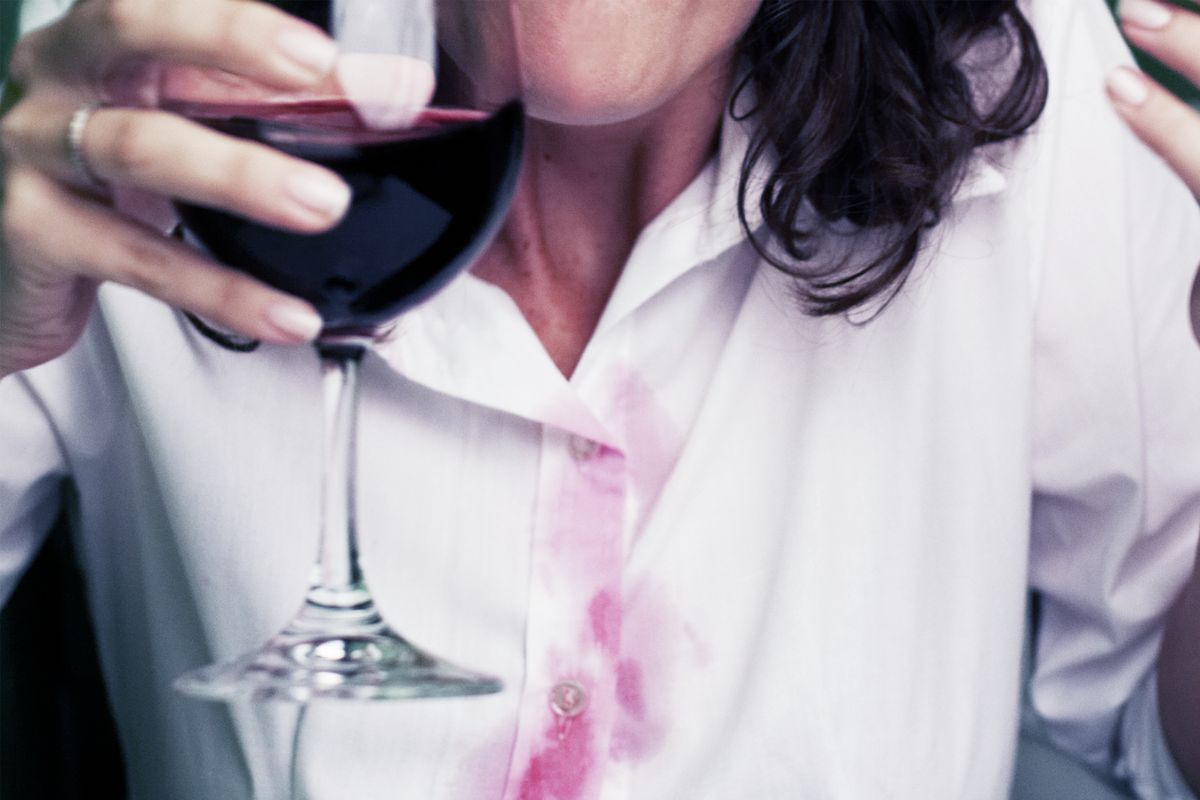 Sem-tam sa stane nejaká malá nehoda, keď sú u nás priatelia na návšteve. Raz sa môjmu manželovi Erikovi podarilo vyliať pohár červeného vína na našu priateľku a trochu vína skončilo na jej blúzke. Dali sme ju oprať do našej práčky s Home Connect a Helen som zatiaľ požičala jednu z mojich blúzok. Bola naozaj ohromená, keď sme z obývačky cez aplikáciu skontrolovali, ako dlho bude ešte program bežať".
---
Každému chutí iné – a rovnaké to je aj s našimi kávovými špecialitami.
---
Čo robí na našich priateľov najväčší dojem? Teraz máme kávovar s Home Connect, takže môžeme pripraviť kávu presne tak, ako ju máme radi . "Cez aplikáciu Home Connect z obývacej izby rozhodneme, ako bude naša obľúbená káva pripravená". Všetky objednávky kávy sú odoslané priamo kávovaru. Aby nenastal zmätok, kávovar vždy zobrazí, koho kávu práve pripravuje. "Teraz je na rade Helen."